Department of Computer Science Faculty & Staff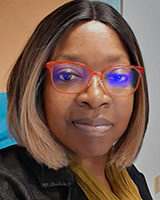 Ms. Tonja Owens
Instructor

, Computer Science
Location:
Science and Technology
120
Phone:
757-727-5344
E-mail:
tonja.owens@hamptonu.edu
Ms. Tonja Owens joined the Department of Computer Science at Hampton University in the Fall of 2019. She has worked as an educator for over 15 years in the capacity as an Instructor, Trainer and Educational Facilitator.
Ms. Owens earned a B.S. degree in Computer Science/Management from Russell Sage College in Troy, New York and a M.S. degree in Computer Information Systems from the College of St. Rose in Albany, New York. Currently, she teaches four sections of the Computer literacy classes.