Department of Computer Science Faculty & Staff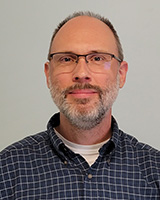 Dr. Kevin Coogan
Assistant Professor

, Computer Science
Location:
Science and Technology
120
Phone:
757-728-6406
E-mail:
kevin.coogan@hamptonu.edu
Expertise:
Cybersecurity, Systems, Computer Science Education
I received my Ph.D. in Computer Science from the University of Arizona where my research focused on malware obfuscation techniques. Cybersecurity has become a central focus of my career, but I also enjoy teaching the introductory programming, systems, and networking classes. I am currently interested in Computer Science Education, and especially in what factors motivate and engage students in some of the more challenging core topics such as algorithm analysis. Prior to arriving at Hampton University, I taught at Pomona College in California and Blackburn College in Illinois.