Department of Computer Science Faculty & Staff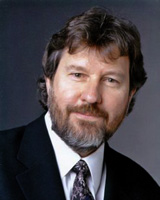 Mr. Bruce Chittenden
Assistant Professor

, Computer Science
Location:
Science and Technology
120
Phone:
757-727-5556
E-mail:
bruce.chittenden@hamptonu.edu
Expertise:
Software Development, Operating Systems, Compilers, Formal Linguistics, Automata Theory
I spent the first 15 years of my career as a Software Engineering almost exclusively in the area of System Software. Over the past 25 years I have held the position of Vice President of Engineering at six High Tech Computer Start-up Companies from Silicon Valley to Fort Lauderdale. Two of these companies I took public in Initial Public Offering (IPO). The most notable of these companies was Citrix Systems. I took Citrix Systems from a Start-Up Company to an S&P 500 and NASDAQ 100 Compnay as their VP of Engineering. As Vice President of Engineering at these companies I managed the patent process and secured well over 1,000 patents. I have published more than a dozen technical papers and I personally hold several patents in the area of Computer Science. I have a BS in Mathematics from the University of Missouri and a MS in Computer Science from the University of Hawaii.
Research Interests: Software Development, Operating Systems, Compilers, Formal Linguistics, Automata Theory
Publications:
Bruce Chittenden, "Discovering Raspberry Pi", Virginia Academy of Science, May 2017, Richmond Virginia
Bruce Chittenden, "Discovering Raspberry Pi", ADMI, March 2016, Winston-Salem, North Carolina
Bruce Chittenden, "Some Thoughts on Software Engineering", Virginia Academy of Science, May 2012, Norfolk, Virginia
Bruce Chittenden, "On the Use of Technologies such as Alice, Greenfoot, and Scratch to Teach Computer Science to High School Students", Virginia Academy of Science, May 2011, Richmond, Virginia
Bruce Chittenden, "On e-mail Reputation", Virginia Academy of Science, May 2011, Richmond , Virginia
Bruce Chittenden, Managing Software Development", SCO Forum 89, August 1989, Santa Cruz, California
Bruce Chittenden, "MICRO-MAINFRAME CONNECTION", Session Chairman, Corporate PC Conference, November 1985, Los Angeles, California
Bruce Chittenden, "UNIX to HOST Communications", Session Chairman UNIX-EXPO 85, September 1985, New York, New York
Bruce Chittenden, "Interfacing Networks to UNIX", Uniforum 1985, January 1985, Dallas, Texas
Bruce Chittenden, James Hyde, and Jeffrey P. Radick, "A Scheme for Terminal I/O Not Requiring Interrupts", 21st Annual Southeast Regional ACM Conference, April 1982, Durham, North Carolina
Bruce Chittenden, "The UNIX Timesharing System for the Honeywell Level 6", TECHS 5 Symposium, September 1980, Minneapolis Minnesota.
Bruce Chittenden and Paul J. Higgins, "The Security Kernel Approach to Secure Operating Systems", 17th Annual Southeast Regional ACM Conference. April 1979, Orlando Florida
Bruce Chittenden, "Specification of Software as Finite State Automata", Mini Montreal 1977 Symposium. November 1977, Montreal Canada
Bruce Chittenden, "Operating System Enhancements to Reduce Security Threats", Computer Security and Privacy Symposium, April 1977, Scottsdale Arizona
Bruce Chittenden, "Specification of Software as Finite State Automata", Honeywell Software Productivity Symposium, April 1977, Minneapolis Minnesota