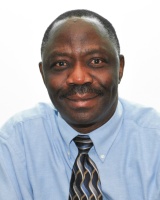 Dr. Abiodun Adibi
Associate Professor, PhD

, Biological Sciences
Location:
Dupont Hall
203
Phone:
757-727-5017
E-mail:
abiodun.adibi@hamptonu.edu
Expertise:
Microbiology, Parasitology, Environmental Bacteriology
Dr. Abiodun Adibi earned the PhD in Parasitology from Oklahoma State University in Stillwater, OK. He earlier received his MS in Microbiology from East Tennessee State University in Johnson City, TN. Prior to joining Hampton University he served as a Research Associate in the Division of Biomedical Sciences at Meharry Medical College and an Assistant Professor in the Department of Biological Sciences at Tennessee State University and as an assistant professor in the Department of Natural Sciences at the University of Maryland Eastern Shore. Dr. Adibi teaches Parasitology, General Microbiology, Medical Histology and Research Problems. His research interests are in Environmental Microbiology and case studies of methicillin-resistant Staphylococcus aureus (MRSA) in different communities.